Archives by date
You are browsing the site archives by date.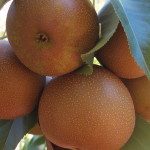 Published by
admin
on December 6, 2015
The Farm My twenty-first farm was Mountain Top Goat Gardens in Piercy, California. Joshua and Tanya have been homesteading for twenty-six years. Tanya grew up on a farm in Idaho where her mother had a large garden. Joshua is a fifth generation Californian from San Jose. Joshua's mother was a seed saver who collected seeds […]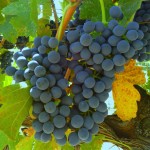 Published by
admin
on September 12, 2015
My twentieth farm was Clos Saron in Oregon House, California. The Farm "Be on a path and let things happen." Gideon's philosophy. The farmers are Saron and Gideon. The Home Vineyard is in the Sierra Foothills at 1,500 feet. The microclimate is ten degrees cooler than the surrounding area which allows Gideon's favorite Pinot noir […]
My nineteenth farm was Whispering Winds in Port Angles, Washington.  It is a homestead with goats, sheep, llamas, horses, chickens, lots of dogs of all sizes, and a wonderful vegetable garden. A post will be coming soon!
Published by
admin
on July 24, 2015
My eighteenth farm was Annie's Flower Farm in Sequim, Washington.  It grows cut flowers for wedding bouquets.  A full post will be coming soon!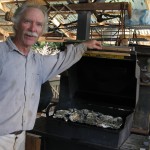 My seventeenth farm was Granny's Farm in Raymond, Washington. The Farm The farmers are Sandy and Larry. They both grew up in Western Washington. Larry harvested oysters in Willapa Bay for twenty-five years. He devised a way to raise oysters on pvc pipes which kept them away from the burrowing shrimp which feed on baby […]