Archives by date
You are browsing the site archives by date.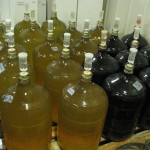 My twenty-fourth farm was Wild Wines in Jacksonville, Oregon. The Farm The farmer is Carla.  She is originally from Connecticut and studied photography and journalism in college. After graduating, she ventured out to Southern Oregon and liked it. She was a farm manager on a number of farms in the Jacksonville area. She started making […]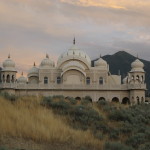 My twenty-third farm was the Krishna Community in Spanish Fork, Utah. I spent two weeks here learning a little about llamas and the followers of Krishna. A post will be coming soon.
My twenty-fifth farm was Twin Pear Farm in Jacksonville, Oregon. I milked a shy goat, made pear butter, and found a black widow in the garden. A post will be coming soon.